Sofia Stevi's paintings conjure emotionally charged, liquid visions that undulate between graphic figuration and dynamic, gestural brushstrokes. Drawing on her physical and emotional experience of the world, she brings together imagery encountered through dreams, ancient Greek mythology, poetry and digital media. Male and female bodies, organic forms and symbols meet in a wash of palpable emotion, conveying anger and desire through intuitive associations. Lately, the legendary woman-monster Medusa has been a source of inspiration – a figure whose story of metamorphosis provokes a conflict of sympathy, fear and rage that is as compelling today as it was in antiquity.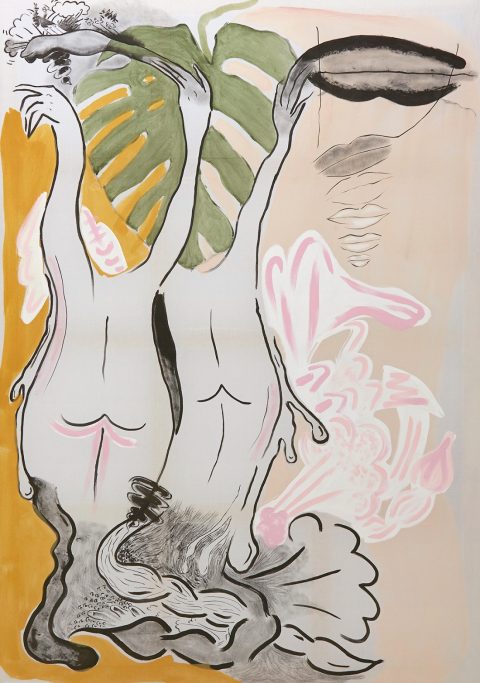 © Sofia Stevi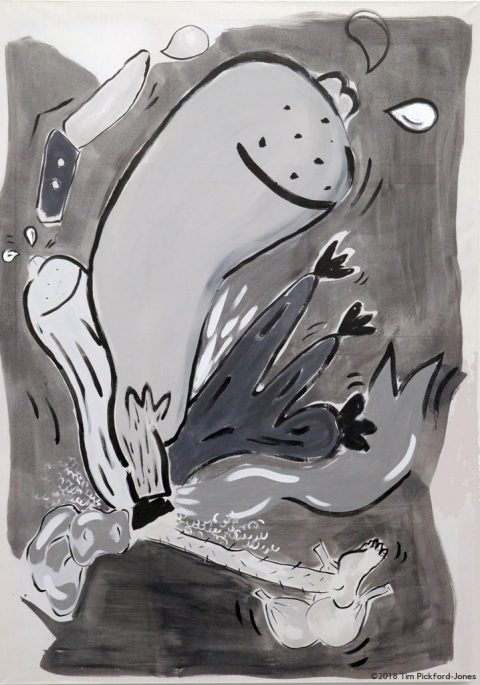 © Sofia Stevi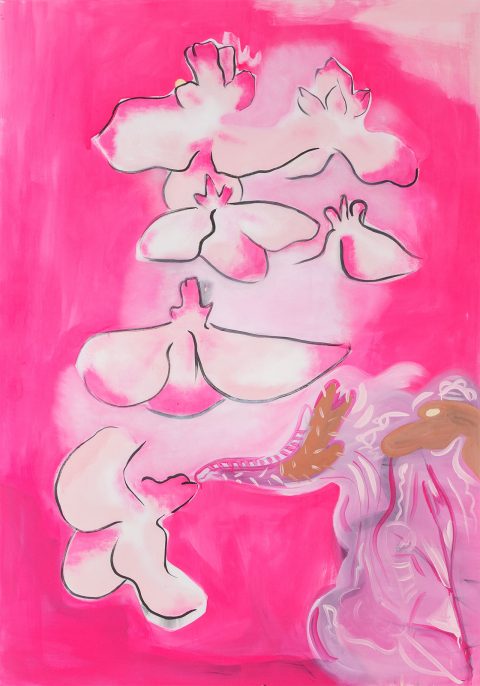 © Sofia Stevi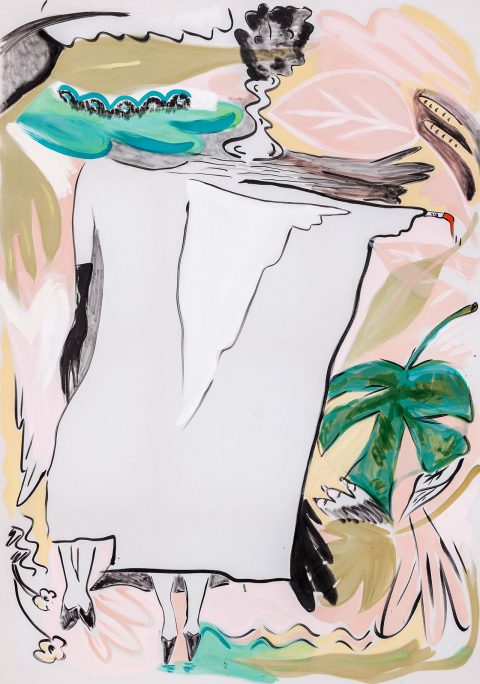 © Sofia Stevi
The artist paints directly onto un-primed cotton, sometimes also leaving this material unstretched. Painting quickly with multiple brushes, she exposes the physicality of mark-making with great energy. Black Japanese ink and thinned acrylic paint soak into the support, washing and staining with a fluidity that echoes her imagery. Having previously experimented using pigment on clothing and bed-sheets, this choice evokes the closeness of the human body, alongside the ideas of femininity and domesticity. Often favouring sweet candy colours, Stevi counters this softness with the intense darkness of ink: her bold black lines surprise the viewer with their cartoon-like irreverence and unpredictable violence.
© Sofia Stevi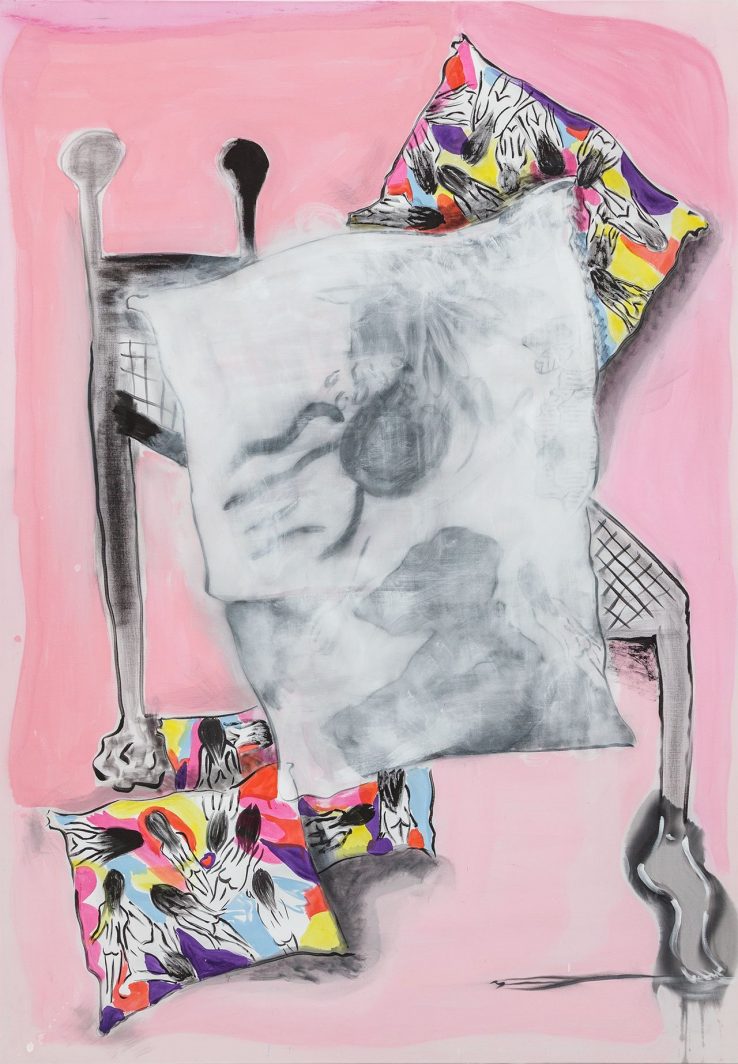 Sofia Stevi (b. 1982) studied at Central Saint Martins, London and lives and works in Athens. Her practice focuses on painting, but encompasses sculpture, installation, drawing and artist books.
Text source: galleriesnow.net